03 May

New virtual showroom platform aims to 'reduce need for physical space

Jack Kashani, the co-founder of World Market Center in Las Vegas, is having a second go at virtual showrooms with the recent launch of 1 Click Design.

The new business provides an immersive and interactive virtual platform for furniture and related sectors to show and market products instantly, "while reducing and eventually eradicating the need for any physical space," 1 Click Design (1CD) said.

Among the features offered: 3D and 360-degree virtual showroom walk-throughs and tours that can be controlled by either the company representative or potential customer; live meetings in the virtual spaces with avatars representing the attendees; interchangeable product and showroom environments; 24/7 managed access; virtual assistants; advanced customer relationship management tools; robust analytics; ways to engage with the NFT and crypto-currency spaces and more.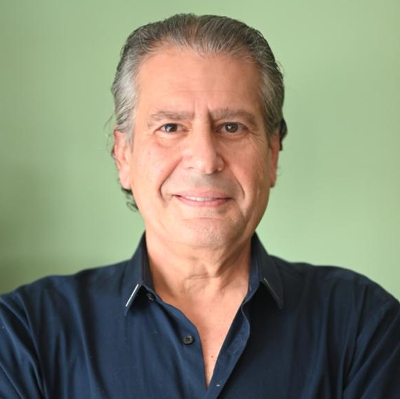 It's all coming roughly two years after Kashani launched Virtual Market Center, another virtual showroom platform that promised many of the same features, but never quite took off. Today the domain is a dead link, but 1 Click is using part of the former logo in the design of the new website and this intro: "Welcome to Meta VMC, the First Virtual Market Center in the Metaverse."
Kashani said 1CD is different from the initial VMC and much better, not only in the way it's helping to keep development and show costs down, but in the speed to market it enables and the strength of its analytics and other features.
With VMC, Kashani needed to start with a physical space to create the virtual showroom. Now he doesn't, he said, but he's tight-lipped about exactly how he and his team are managing this.
"That's my secret recipe," he said with a laugh, declining to elaborate other than to say it involves 3D modeling of actual products. On the 1CD website, in a section on "virtual experiences," the company says of its 100% virtual spaces: "We do not make dumb copies of physical objects sucked up with a 3D camera, complete with flaws. We handcraft masterpieces at the highest resolution with incredible detail and with built-in intelligence."
"The way I was doing it before with Virtual Market Center, I was basically doing photography," Kashani told Home News Now. "We needed  … a physical environment to be able to produce a virtual experience." And new photography would have been required with every new product and showroom change. Now he doesn't need a physical space or the photography to be able to produce a virtual environment, he said. "So my way of doing business has changed."
Kashani added later that VMC "was not perfect, and I didn't want to bring anything to the market that was not perfect."
Virtual showrooms by 1 Click Design start at about $10,000 and go up from there depending on the menu of services and features a client chooses. Among other things, the virtual showrooms can include two doors if desired — one for retail buyers, designers and others in the trade and another open to the consumer. It can also be applied by retailers and designers who want to open their own virtual showrooms.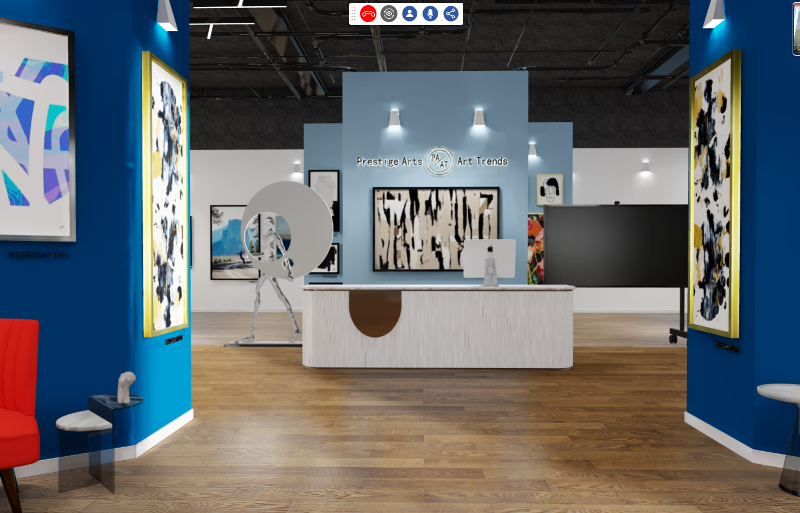 Kashani wouldn't disclose his client count, noting that the business has just launched, but he said 1CD  is a platform that can produce all kinds of virtual experiences for all kinds of businesses — not just furniture resources but home decor companies, building finishes companies, wall art, area rug and cabinetry sectors — basically any source that might participate in a home-oriented trade show with a physical showroom.
In a release, 1 Click Design describes itself as "a specialist team of designers, architects, trade show experts, technologists and marketing specialists focusing specifically on connecting our clients instantly to their customers virtually as if they were visiting the physical space."
Kashani has experience in both the virtual showroom and physical trade show worlds — the latter thanks to his experience co-founding, developing and running World Market Center prior to its sale to private equity firms. He acted as managing partner there until May 2011.
"I knew there had to be a better way to show and market products," he said in the 1CD launch release. "The costs and headaches of trade shows and showrooms can be overwhelming and excessive." He said he has been developing this new virtual platform for years, "and clearly, it is the future of showing, sharing, educating and marketing new products in the proper environment."
Kashani told HNN that 1CD isn't necessarily looking to replace those physical spaces you'd find at trade shows but, rather, open a new instant avenue for sales and marketing of the product. 1CD can build a virtual showroom from scratch and to suit if the client desires and also "put them in our own metaverse." (Kashani said he's built one of those, too.)
"Our platform has made the job of the suppliers and their sales reps extremely easy to connect with their customers with just one click," he said. "That means you can enter the showroom; you can invite your customer or pre-register your customer (to come) into your showroom and you can meet with them live in the showroom or have your customer just enjoy walking around … to see things, click on products that they like. You basically go to the showroom from anywhere in the world with one click."
Read full article here